Why yes, it does  taste as good as it looks.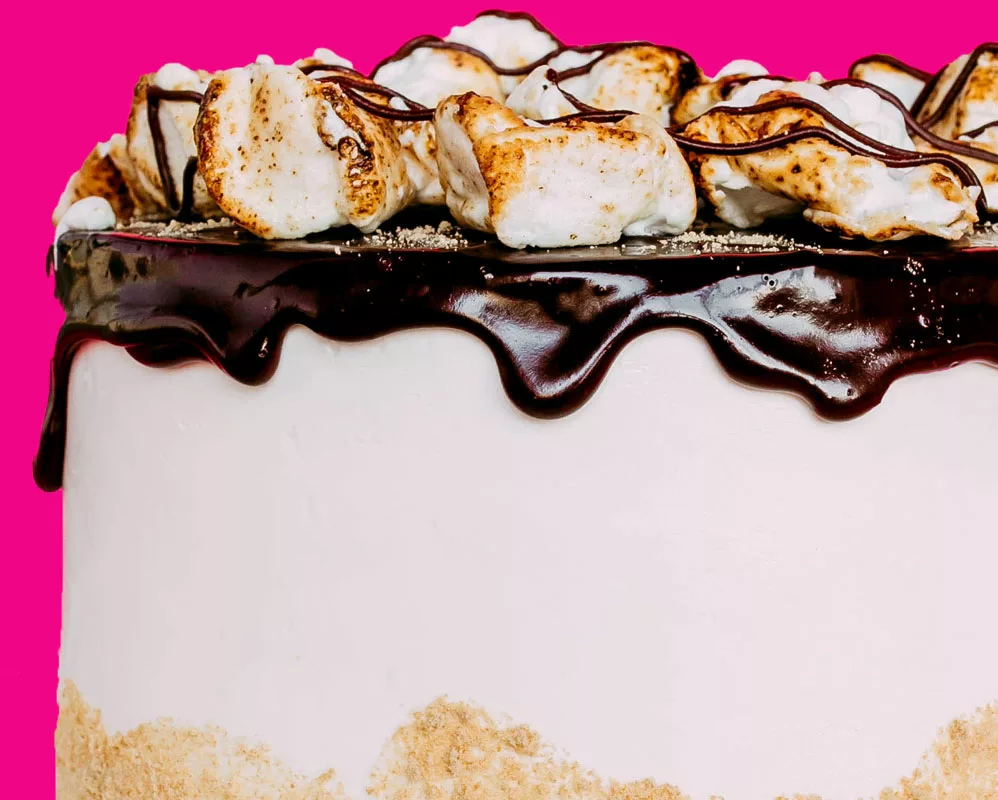 Experience absolute perfection.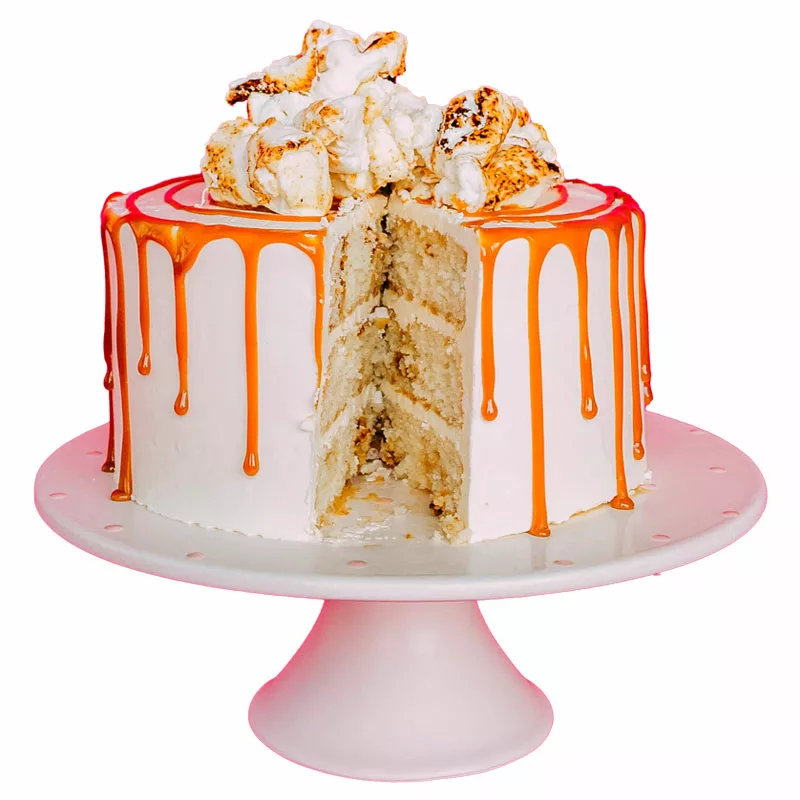 Buttered Marshmallow
The Buttered Marshmallow Signature Cake is a white cake with torched, buttered marshmallows and caramel baked in, a swirl of caramel between each layer, and a crown of torched, buttered marshmallows and a caramel swirl and drip atop.
Because we can't contain the goodness, this cake is available in three options:
Orginal, Baconed, and Magical Chocolate.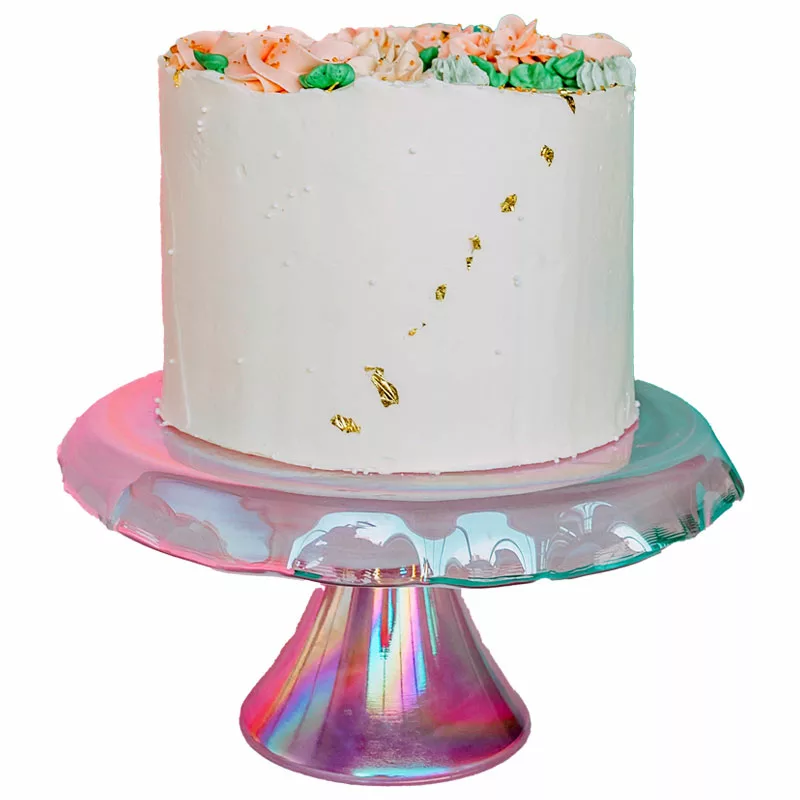 Pink Champagne
The best cake may well be the one that is almost too pretty to eat.
The Pink Champagne Cake from Buttered Marshmallow makes every day better. This is a lovely, pale pink cake upon which our amazing buttercream is nestled. The cake is beautifully decorated and can be highlighted with gold leaf.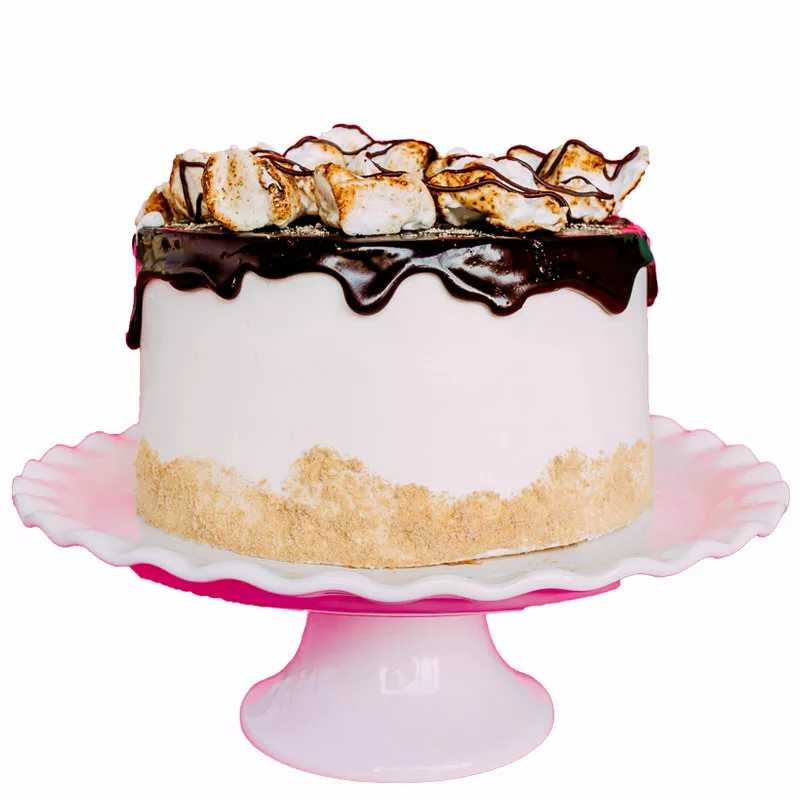 S'Mores Special Edition
This is the most lovely and delicate graham cake. Between the layers you'll find a Ghirardelli chocolate ganache and torched, buttered marshmallows as well as our amazing buttercream.
The cake is blanketed with more ganache, topped with gorgeous, torched buttered marshmallows, and decorated with a graham cracker crumb border, a ganache drizzle, and a sprinkling of graham crumbs.
Bakery Menu
Cakes are our bread and butter, but we're happy to bake just about anything.
The cake that started it all.
The Buttered Marshmallow Signature Cake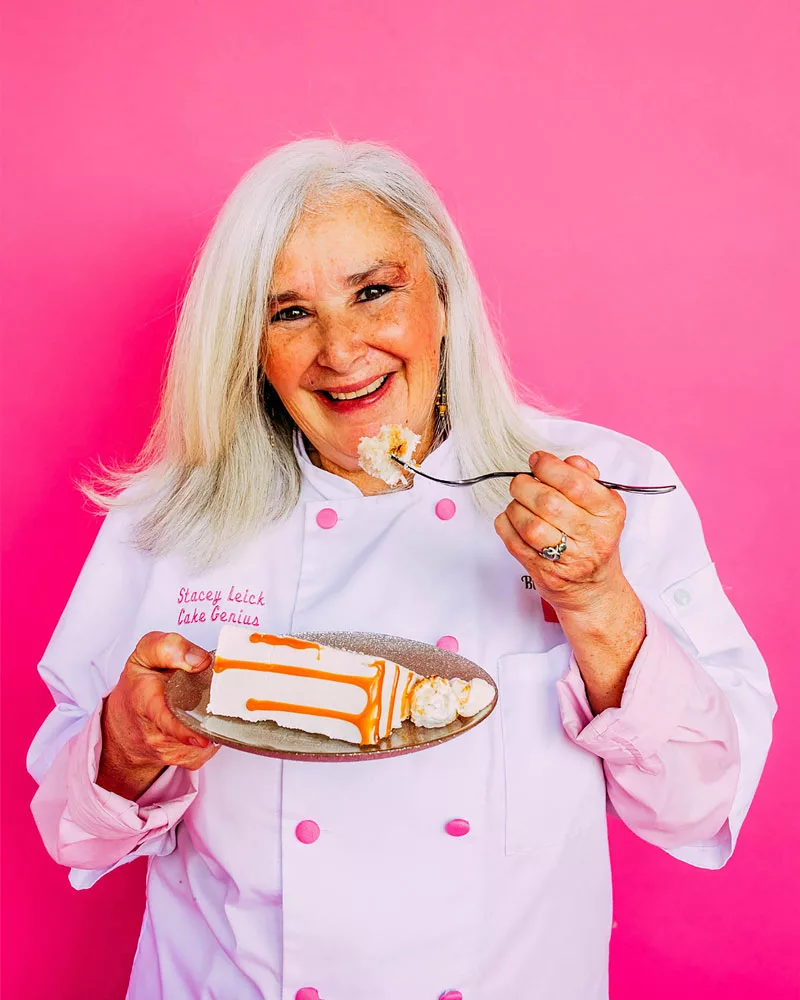 Meet the Baker
Hi! I'm Stacey.
I come from a corporate background with progressive experience in every aspect of running a company. After too many years of being told what I couldn't do and didn't know, I walked away from a position as a director for an international sales company.
The next day I opened my bakery, Buttered Marshmallow.
Not at all like grandma used to make.
Each of our cakes is custom-made from scratch. We use fresh fruits, home-roasted nuts, and even make some of our own extracts to make exceptional flavors.